Document management solutions from a single source. More intelligent, more rapid, more customer-oriented

Transportation of files, extensive searches for information, time-consuming activities and data entry errors have now been confined to the history books. CoRoS Consulting reduce the amount of complexity and speed up processes. So that you can gain time for your customers. In the age of the internet, for your success

Document management is becoming a basic IT technology. Our solutions permit a consistent flow of information throughout the entire company, and are designed to permit growth. From incoming invoices right through to the ERP system, from the web right through to order processing, from incoming mail in the form of a digital file on the screen of the relevant operative - we ensure that the right information is available in compressed form at the right place with world-wide access. And the electronic signature brings the paperless office even closer to reality.

Document management is an important facet of business for companies that develop, manufacture, and deliver products. It's also an important undertaking – companies have to ensure that business critical documents are kept secure, while at the same time making them available to everyone who needs them. SAP Document Management lets you do both – it's easy to use and provides sophisticated document management capabilities that you can use today and build upon for even greater integration in the future.

With outsourcing and application service providing, we provide document management for the SME market, small and mid-size organisations and institutions. A secure and high-speed solution, with clear cost structures and without high levels of investment.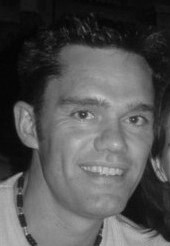 Nelus Rossouw
Document Management
nelus.rossouw@coros.co.za
Our Solutions:
SAP R/3 Database Analysis for Data Archiving
Our Reference:
Totoya South Africa